Car enthusiasts, brace yourselves for a captivating ride! Imagine a vehicle akin to a Tesla Model X, but with a distinct Chinese flair. Allow us to introduce you to the HiPhi X, a remarkable creation hailing from China. Join us as we delve into the depths of this fascinating vehicle, unraveling its mysteries and uncovering its unique charm.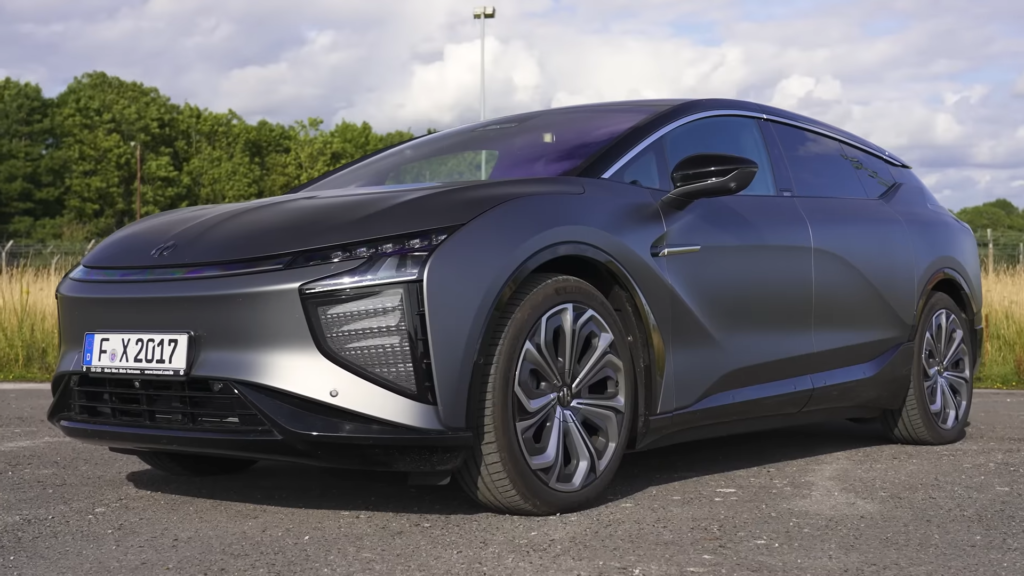 Delving into the HiPhi X Design
Prepare to be mesmerized by the HiPhi X's striking design. The rear end is adorned with a captivating full-length light bar, embellished with an array of LEDs. These luminous wonders have the potential to transform the night with their customizable patterns. While opinions vary on the faux diffuser, the sleek and polished appearance of this MPV SUV is accentuated by its generous 22-inch alloy wheels. Notably, the matte paint choice adds an extra layer of sophistication.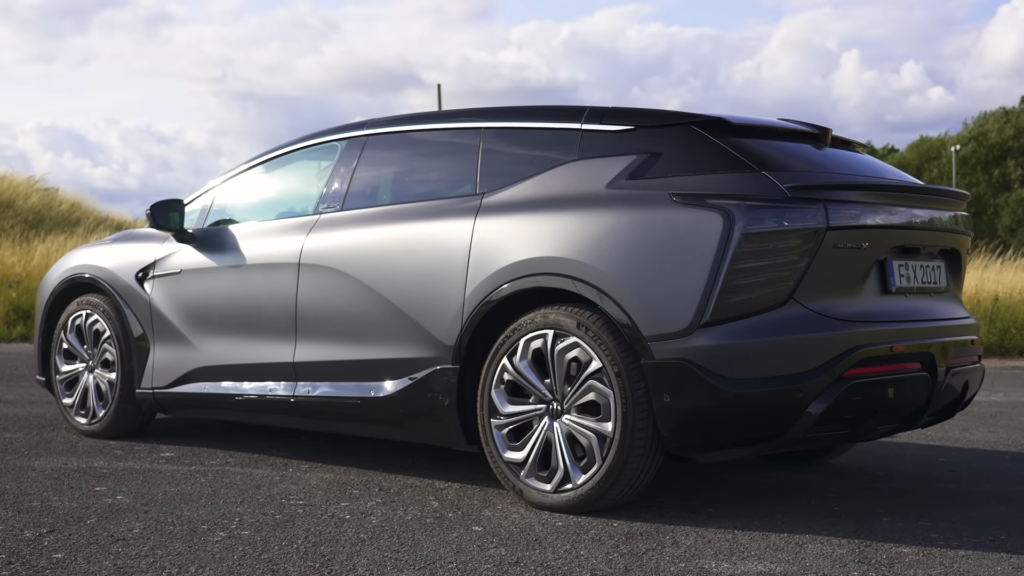 First Impressions: Stepping Inside
Stepping into the HiPhi X feels like entering a portal to the future. With unconventional door handles, a futuristic button press unveils the vehicle's interior magic. The cabin is a spectacle, featuring an interactive central screen that showcases a 3D graphic of the car. Nearly every function is at your fingertips through this screen, offering a sense of empowerment through technology.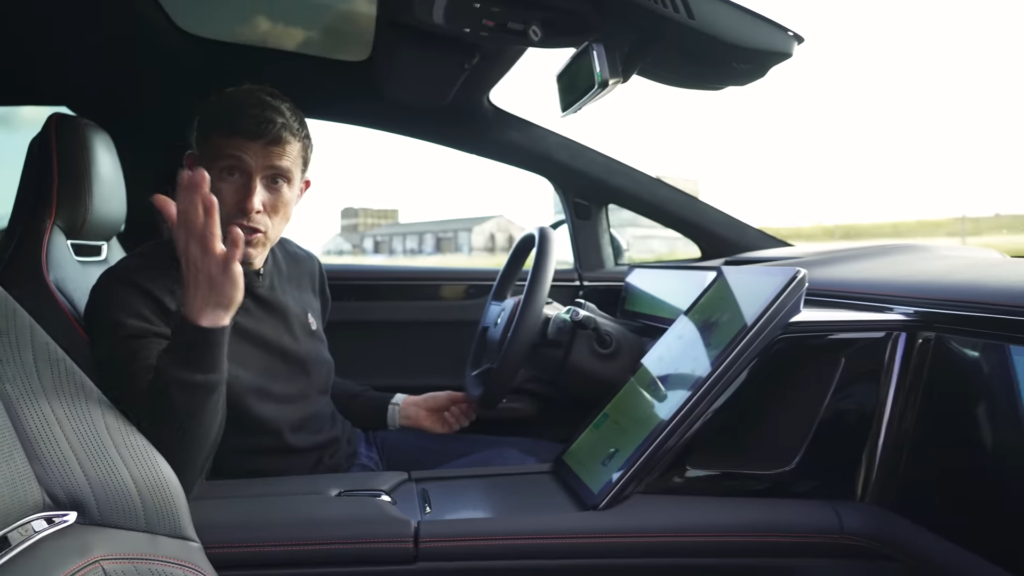 Tech Marvels: A Display Extravaganza
Hold on tight as you navigate through an array of functions and features. The surround view camera system provides a top-down view, while digital lights allow you to play with the vehicle's exterior light banks. But wait, there's more—projection text lets you illuminate surfaces with personalized messages or designs. And this is just the tip of the iceberg.
Unveiling Interior Luxuries
The HiPhi X's interior is a sanctuary of comfort and luxury. Plush, inviting seats beckon, while a panoramic sunroof invites the outside world inside. A distinctive feature is the rearview camera, which replaces the conventional rearview mirror, adding a technological twist to tradition. The available four-seater configuration offers ample legroom and knee space, and retractable tables add a touch of business class opulence.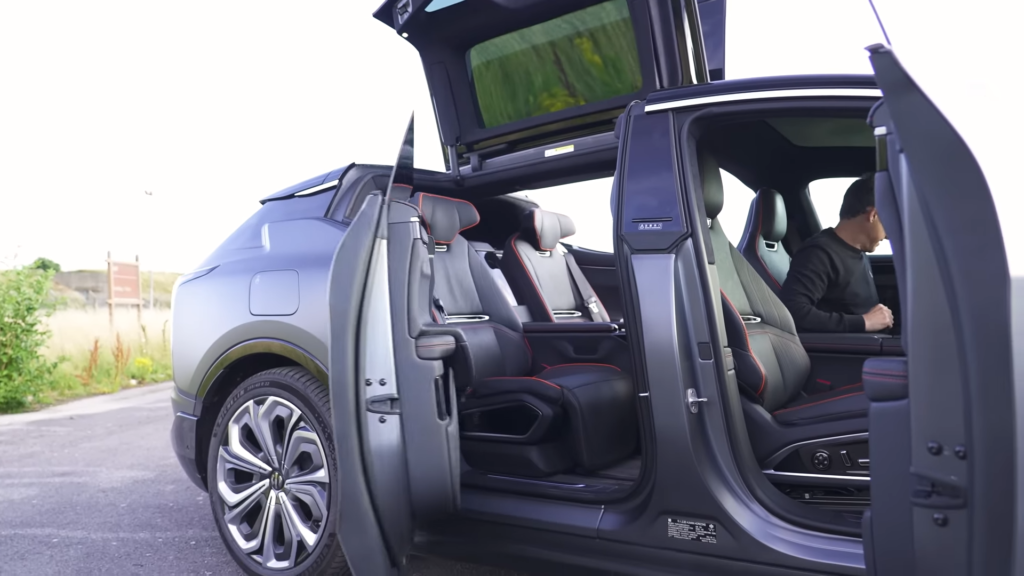 Driving Dynamics: A Verdict
The HiPhi X isn't just a pretty face; it's a performer on the road. In urban settings, the Comfort mode suspension provides a smooth and calming ride. However, over larger bumps, it might not be as refined. Steering response is a delightful surprise, though regenerative braking could benefit from enhancements. On highways, wind and tire noise make their presence known, yet the overall ride remains composed. While a few rattles were noted, the driving experience is both comfortable and engaging.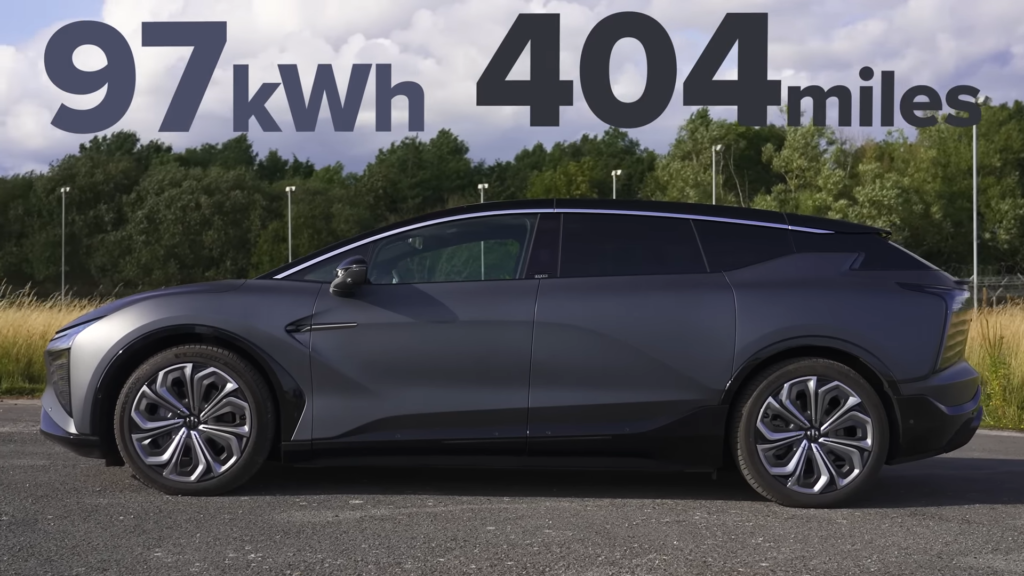 Power and Range: Electric Mastery
Boasting a substantial 97 kWh battery and dual electric motors generating almost 600 horsepower, the HiPhi X offers an impressive range of around 400 miles. Acceleration is not to be underestimated, with a 0-60 mph time of 3.9 seconds. Although not a full one-pedal driving experience, the regenerative braking system offers a measure of control.
Final Verdict: Should the HiPhi X Be in Your Consideration?
The HiPhi X is a fusion of innovation, performance, and distinctiveness. With its unique design, wealth of tech features, and remarkable range, it stands out in the luxury EV market. While some practicality challenges and quirks may surface, the HiPhi X manages to carve its niche with an allure that's hard to ignore. If you're on the hunt for a ride that's both unconventional and captivating, the HiPhi X deserves a spot on your shortlist.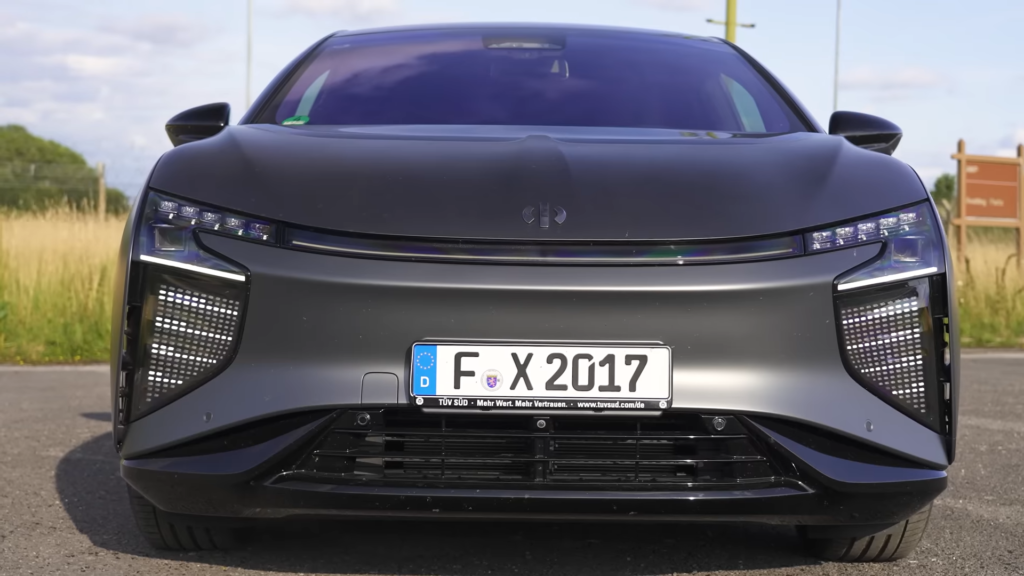 FAQs:
Is the HiPhi X an electric SUV from China? Indeed, the HiPhi X is a Chinese-made electric SUV, showcasing advanced technology and a unique design perspective.
What's the price range for the HiPhi X? The HiPhi X comes with a price tag of around £100,000 in Europe, offering a blend of luxury, performance, and cutting-edge tech.
Can I customize the HiPhi X's lights and displays? Absolutely! The HiPhi X allows for personalized exterior light displays and projection text, letting you make a statement that's uniquely yours.
How does the HiPhi X drive on the road? The HiPhi X offers a comfortable and engaging driving experience, with features like regenerative braking and various driving modes.
What's the electric range and acceleration of the HiPhi X? Sporting a 97 kWh battery and nearly 600 horsepower, the HiPhi X can cover a range of about 400 miles and accelerate from 0 to 60 mph in roughly 3.9 seconds.
[Source]